16 Outdoor Spring Home Projects
Posted by Krista Farr on Tuesday, April 4, 2023 at 8:13:28 PM
By Krista Farr / April 4, 2023
Comment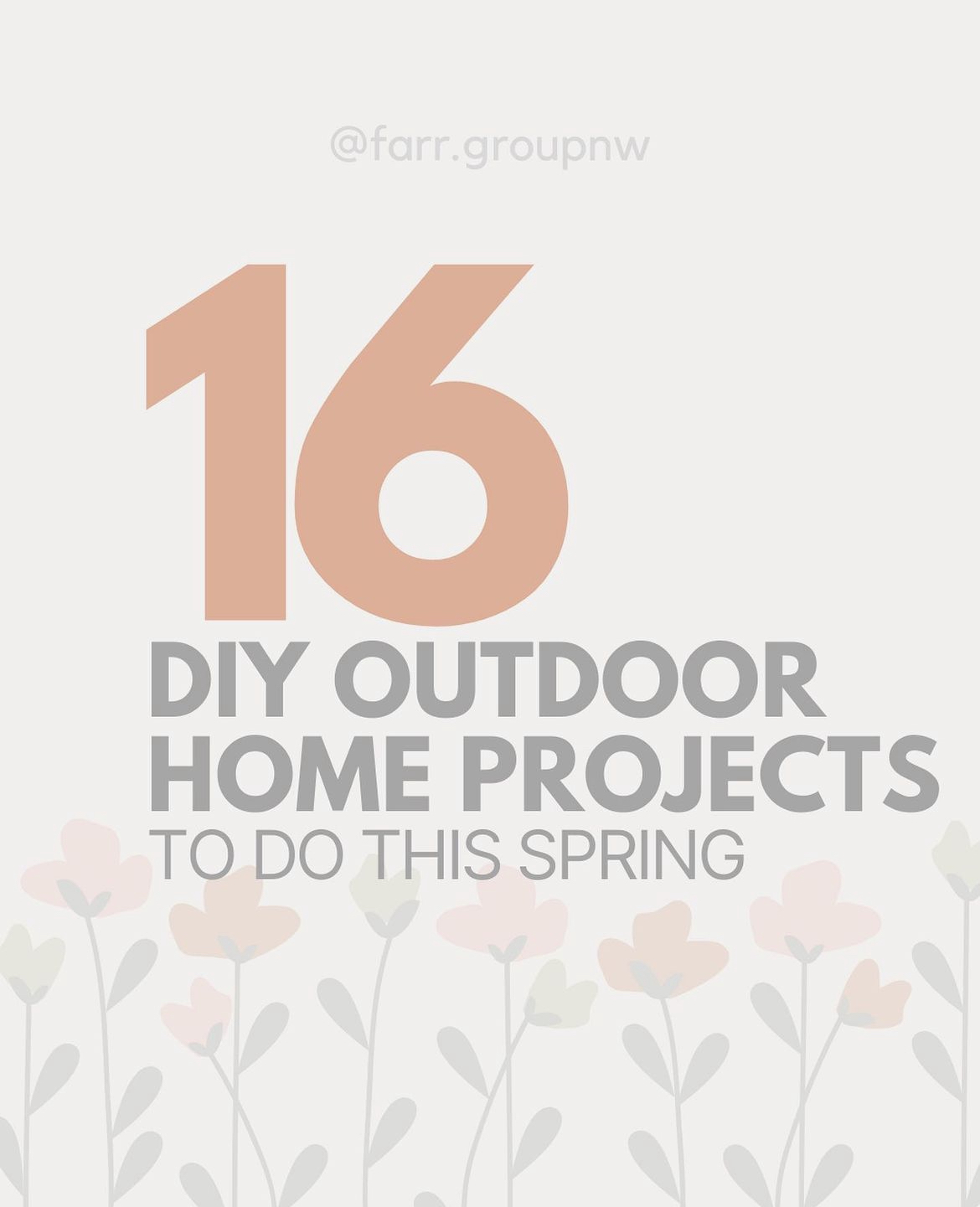 Can you 𝑓𝑒𝑒𝑙 it?!

The days are getting longer and we've made it through the third Spring of Deception (thank you, Spokane!). It looks like true Spring is just around the corner and we are over-the-moon excited for warmer weather!! Eeeeeeek!!!!

You know though…we never had a chance to do a good fall cleanup because it got cold and frozen literally overnight (who still has brown leaves on their trees that should have fallen?!🙋🏻‍♀️)

Time to get our homes and yards in tip-top shape. We've made a checklist of things that we have done around our own home the last couple of weekends as suggestions to get you started.

Don't forget to do number 16 - It'll be your favorite 😏
Rake and remove any dead leaves, branches or debris from the lawn and garden beds.

Prune shrubs, trees, and hedges to promote new growth.

Check and clean gutters and downspouts to ensure proper drainage.

Check and repair any damage to roof, siding, or windows.

Sweep and power wash the deck, patio, and driveway to remove dirt and grime.

Clean and sharpen garden tools like mower blades, pruners, clippers and shovels.

Inspect and repair any outdoor lighting or fixtures.

Clean and repair any outdoor furniture.

Mulch garden beds to help retain moisture and suppress weeds.

Fertilize the lawn and garden beds with a slo-release fertilizer.

Aerate the lawn to promote healthy root growth.

Edge garden beds and walkways to create a clean and defined look.

Plant new flowers, shrubs or trees before it gets too hot.

Weed garden beds and remove any old growth from the fall.

Clean the BBQ racks and fill propane tank or pellets.

Crack open a cold one and enjoy being outside.
We'd love to hear if there are things on our list we forgot to mention that would be helpful for others to know—or drop a comment if you've already done any of these!