New Construction Guide
Posted by Krista Farr on Tuesday, June 20, 2023 at 8:27:20 PM
By Krista Farr / June 20, 2023
Comment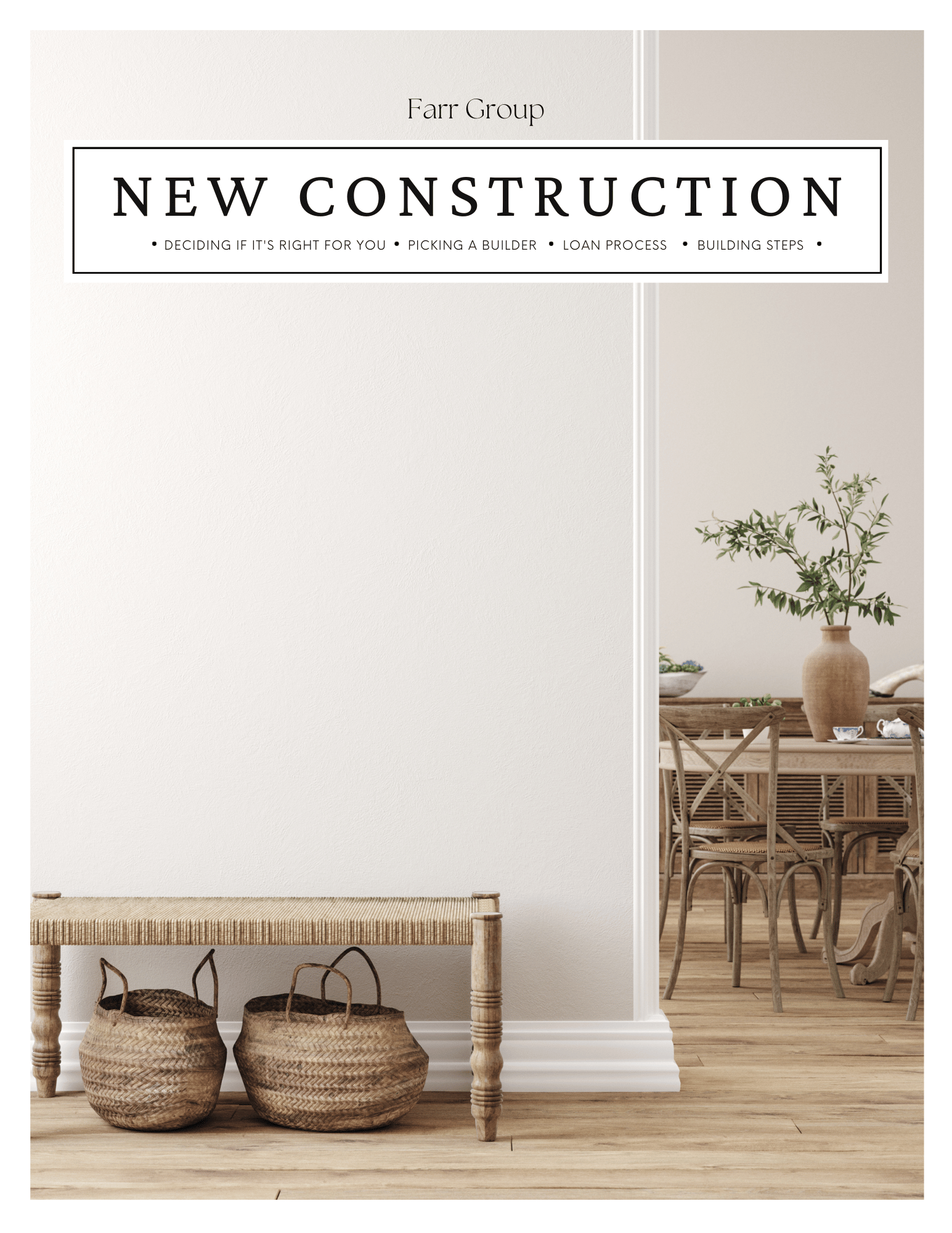 We understand that embarking of the journey of building, a new home can be overwhelming, and you probably have many questions and concerns.

We've been there. We build a custom home 2 years ago and didn't know half of the things we know now, thanks to the experience.

Because we know the fear of the unknown we've worked hard for weeks creating our 𝗡𝗘𝗪 𝗖𝗢𝗡𝗦𝗧𝗥𝗨𝗖𝗧𝗜𝗢𝗡 𝗚𝗨𝗜𝗗𝗘 to help and empower you with the knowledge you seek and prompts to make you think before you make that final decision.
(Trust us— pretty shiny things sound great, but are they practical? Our guide makes sure that you think about those things)

We've crafted this new construction guide for those who want to find land, choose their builder and pick every little detail to the buyer who wants to purchase a home that has been newly constructed by a reputable home builder.

We know new construction isn't a one-size-fits-all and there's so many nuances.

Our hope is that this guide helps you create a timeline, be wise in your due diligence, understand your financing options, know the right questions to ask, the building process from start to finish and what happens when your new construction home is finished.

Click here to download the free New Construction Guide

As always, because we've been in your shoes and build a custom home from raw dirt—we want to be a resource for you, please reach out to us anytime with questions about new construction builds.