Selling in fall or winter?
Posted by Krista Farr on Monday, September 11, 2023 at 11:00:59 AM
By Krista Farr / September 11, 2023
Comment
𝗔𝗥𝗘 𝗬𝗢𝗨 𝗦𝗘𝗟𝗟𝗜𝗡𝗚 𝗟𝗔𝗧𝗘 𝗙𝗔𝗟𝗟 𝗢𝗥 𝗪𝗜𝗡𝗧𝗘𝗥?

Let's get your 𝗲𝘅𝘁𝗲𝗿𝗶𝗼𝗿 photos done 𝗡𝗢𝗪!

We get it, you are like, "𝘄𝗵𝗼𝗮 𝗴𝗶𝗿𝗹, you are jumping the gun here...we haven't even started the selling process."

I know! And I get it.
But what I also get, is homes that don't have that eye-popping 𝗰𝘂𝗿𝗯 𝗮𝗽𝗽𝗲𝗮𝗹 in the late fall and winter (and Spokane's 2nd winter😉IYKYK) months.

So! As 𝘆𝗼𝘂𝗿 𝘁𝗿𝘂𝘀𝘁𝗲𝗱 𝗮𝗻𝗱 𝗲𝘅𝗽𝗲𝗿𝗶𝗲𝗻𝗰𝗲𝗱 realtor who've gone through 6 winters of selling homes now, we're going to be proactive for you! Still unsure? Take a look at these two photos: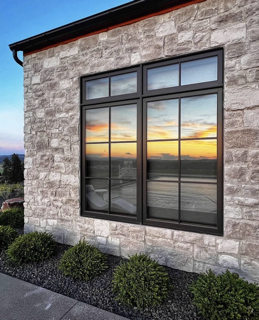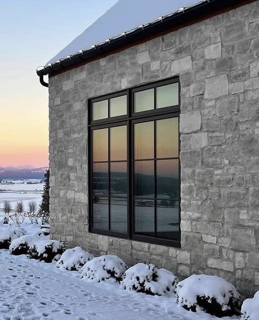 Let's take advantage of the 𝗴𝗿𝗲𝗲𝗻 𝗴𝗿𝗮𝘀𝘀, 𝗹𝗲𝗮𝗳𝘆 𝘁𝗿𝗲𝗲𝘀, 𝗯𝗿𝗶𝗴𝗵𝘁 𝗰𝗼𝗹𝗼𝗿𝘀 and all of that 𝗽𝗿𝗲𝘁𝘁𝘆 𝗼𝘂𝘁𝗱𝗼𝗼𝗿 𝗳𝘂𝗿𝗻𝗶𝘁𝘂𝗿𝗲 that is on display now!

We'll put these photos in our back pocket (you can thank us when there's 4' of snow and ice on the ground) and we will use these when we list your home in the next few-6 months.

𝗗𝗘𝗔𝗟? 𝗗𝗘𝗔𝗟!

Now, let's get a date on the calendar when we can come out and shoot!

Trust us, this is a GOOD THING. Your pictures will 𝗣𝗢𝗣 compared to everyone else's!