Spokane Farmers Market Schedule 2023
Posted by Krista Farr on Monday, June 26, 2023 at 4:43:29 PM
By Krista Farr / June 26, 2023
Comment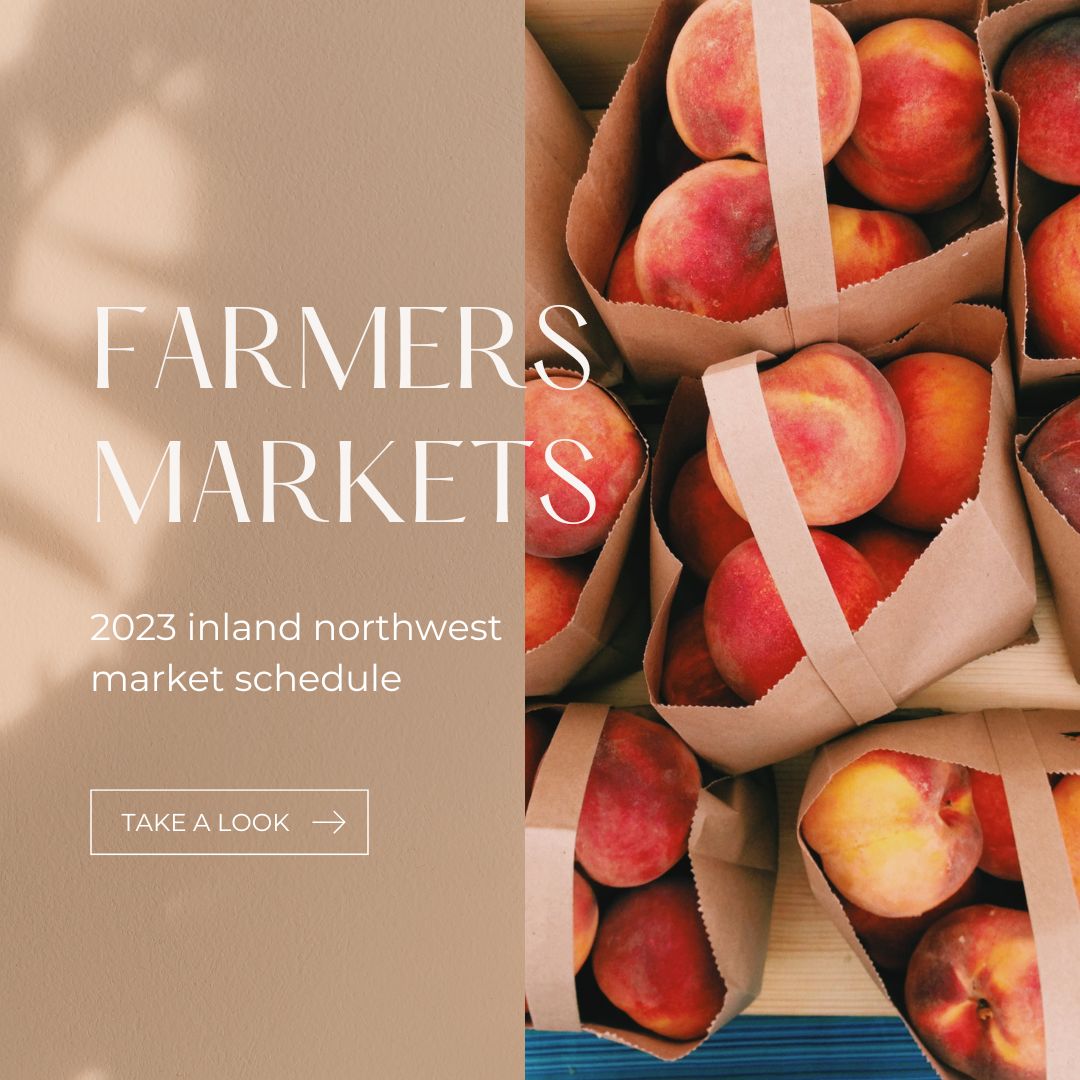 Spokane, Washington is known for its thriving local food scene and commitment to supporting sustainable agriculture. One of the best ways to experience the region's culinary delights and community spirit is by visiting the various farmers markets scattered throughout the city. We love a good farmers market and, lucky for us, there is no shortage to the exciting and diverse Spokane area farmers markets, where you can find fresh produce, artisanal goods, and a vibrant atmosphere.
South Perry Thursday Market: Every Thursday from 3:00 PM to 7:00 PM, the South Perry District comes alive with the South Perry Thursday Market. Located at the corner of 9th Avenue and Perry Street, this market features local farmers, food vendors, artisans, and live music. You can explore a wide array of organic fruits and vegetables, homemade baked goods, handmade crafts, and much more. It's the perfect place to unwind after a long day and support local businesses.

Spokane Farmers Market: The Spokane Farmers Market is a beloved institution that has been serving the community for over 20 years. Open every Wednesday and Saturday from 8:00 AM to 1:00 PM, the market takes place downtown at 20 W 5th Ave. Here, you'll find a bustling atmosphere with farmers showcasing their freshly harvested fruits, vegetables, herbs, and flowers. Additionally, you can browse through a selection of artisanal products, such as locally made cheese, honey, bread, and crafts.

Kendall Yards Night Market: For an evening filled with food, music, and fun, the Kendall Yards Night Market is a must-visit. Held every Wednesday from 5:00 PM to 9:00 PM, this market is located at 1335 W Summit Pkwy. You can explore a variety of food trucks offering diverse cuisines, grab a refreshing beverage from local breweries, and enjoy live entertainment. The Kendall Yards Night Market is a great place to socialize with friends and discover new flavors.

Emerson-Garfield Farmers Market: The Emerson-Garfield Farmers Market operates on Fridays from 3:00 PM to 7:00 PM, from June through September. Located at 2310 N Monroe St, this market focuses on bringing fresh produce and locally made goods to the Emerson-Garfield neighborhood. Alongside farm-fresh produce, you'll find unique offerings like handmade soaps, jewelry, and artwork. The market also hosts cooking demonstrations and educational events for visitors of all ages.

Fairwood Farmers Market: Nestled in the beautiful Fairwood Park, the Fairwood Farmers Market offers a charming setting to explore on Tuesdays from 3:00 PM to 7:00 PM, from June through October. Located at 319 W Hastings Rd, this market features a wide range of local vendors, including farmers, artisans, and food producers. From organic produce and homemade baked goods to handcrafted jewelry and pottery, there's something for everyone.
Spokane's farmers markets provide a unique opportunity to connect with the local community, support regional farmers and artisans, and indulge in the freshest produce and handmade goods. Whether you're a food enthusiast, a supporter of sustainable agriculture, or simply looking for a fun weekday activity, the diverse schedule of Spokane's farmers markets has something to offer. Plan your visit accordingly, explore different locations, and embark on a delightful journey through the flavors and culture of our vibrant city.