Welcome Home Candle
Posted by Aaron Farr on Wednesday, November 9, 2022 at 11:22:21 AM
By Aaron Farr / November 9, 2022
Comment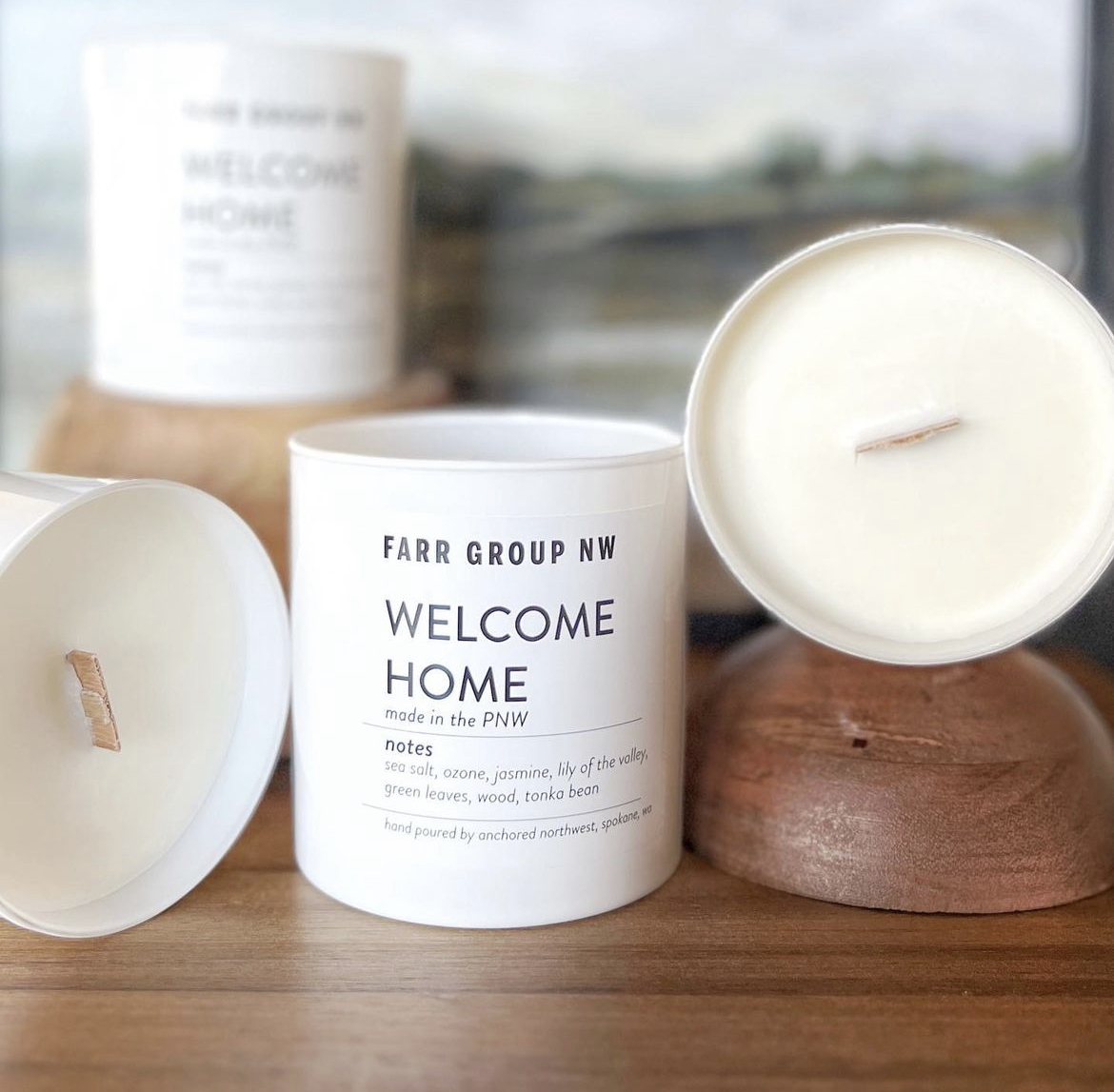 Your day just got better 🕯️

We didn't plan on the response to our signature 𝘄𝗲𝗹𝗰𝗼𝗺𝗲 𝗵𝗼𝗺𝗲 candle that we teamed up with @anchorednw to create….but here we are!

Because of the number of you who asked how to purchase them, we created an additional 50 candles to allow for you to purchase!

We've created a direct link to our 𝘄𝗲𝗹𝗰𝗼𝗺𝗲 𝗵𝗼𝗺𝗲 candle.

Trust us, the scent is like something from heaven…you won't regret it!

And remember, as one of our future clients…you'll get to experience these signature candles yourselves 🫶🏻🫶🏻

We've only got 50 available, so if you're thinking a little something for yourself or as a housewarming or Christmas gift, hurry!!!!